Post by Mark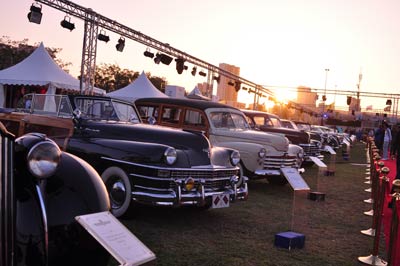 This is just a reminder that the luxurious car show Concours d'Elegance is starting today.
What is the Concours d'Elegance?
Concours is a French word meaning competition. The concept of Concours originates in 17th C. France when aristocrats used to choose their best horse carriages to parade around parks of Paris during the summer week ends and holidays. Later these traditions changed to automobiles from the 20th C. Concours today have strict regulations and cars are inspected by qualified judges. Trophy winners are carefully chosen. Each year there are numerous events which take place across the world, many of which are world famous, including Villa d'Este in Italy, Goodwood in UK, and Pebble Beach in USA. The Kuwait Concours d'Elegance is rapidly becoming a fixture in this international programme, able to attract some of the world's rarest and exotic motorcars.
Date
February 2nd to the 6th 2011
10:00AM – 10:00PM
Location
Marina Mall interior, Marina Crescent and Marina Lawn.